SCOTUS Lifts Sports Betting Ban: What's Next For New York?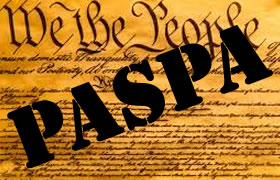 On Monday, the U.S. Supreme Court made a decision that could bring legalized sports betting to states across the nation.
The justices voted 7-2 in favor of New Jersey in the historic ruling that declared the Professional and Amateur Sports Protection Act of 1992 (PASPA) unconstitutional.
New Jersey argued against the NCAA and four professional sports leagues that the federal law was in violation of the Tenth Amendment. The amendment details state sovereignty and essentially articulates that powers not given to the federal government are delegated to the states.
"The legalization of sports gambling requires an important policy choice, but the choice is not ours to make. Congress can regulate sports gambling directly, but if it elects not to do so, each state is free to act on its own," stated Justice Samuel Alito, who wrote the opinion for the court.
"Our job is to interpret the law Congress has enacted and decide whether it is consistent with the Constitution. PASPA is not."
The New York Sports Betting Law
While at least 12 states have been working toward enacting sports betting legislation over the past year, New York already has a law on the books.
In 2013, Governor Andrew Cuomo signed a law that would allow four additional casinos to be built in the state. A constitutional amendment was later approved by voters to authorize up to seven private casinos. The amendment also included provisions for commercial casinos to offer sports betting, should federal law allow it.
The full chapter can be found here , but an excerpt from the statute is below:
"No gaming facility may conduct sports wagering until such time as there has been a change in federal law authorizing such or upon a ruling of a court of competent jurisdiction that such activity is lawful."
What Happens Next
There are currently four commercial casinos in New York, including Del Lago Resort and Casino in Seneca, Resorts World Catskills in Sullivan, Tioga Downs in Oneida, and Rivers Casino in Schenectady.
While the constitutional amendment does clear the path for these casinos to offer sports gambling, NewYorkGamblingSites.com knows the New York Gaming Commission will first have to establish rules and regulations. In addition, racetracks in the state would also like the option to accept sports wagers from patrons.
Policymakers in the state have already introduced several sports betting bills to fill in any holes and expand the scope of wagering in the state.
Sponsored by Tony Avella (D – Minority), NY SB1282 https://www.nysenate.gov/legislation/bills/2017/s1282 would authorize professional and collegiate sports wagering at licensed racetracks, off-track betting venues, and casino facilities throughout the state.
Senator John Bonacic (R - Majority) has also introduced a comprehensive sports betting bill that includes language applicable to both casinos and racing interests.
NY SB 7900 would implement a tax equivalent to 8.5% of gross sports wagering revenue to be paid directly to the Commercial Gaming Revenue Fund. The bill also calls for a .25% "integrity fee" that will be paid to the commission and disbursed to leagues accordingly.
Bonacic's bill also permits online and mobile sports wagering, which is currently prohibited under NY law. After the Supreme Court's decision on Murphy vs. NCAA was released, Bonacic discussed the progress of his bill and what he expects moving forward.
"The Senate Racing, Gaming and Wagering Committee held a public hearing in January that brought together stakeholders from across the gaming spectrum to discuss this issue in depth," stated Bonacic. "I am confident that working together with my colleagues in both the Senate and Assembly, we can have a bill ready for Governor's signature by the end of the session."